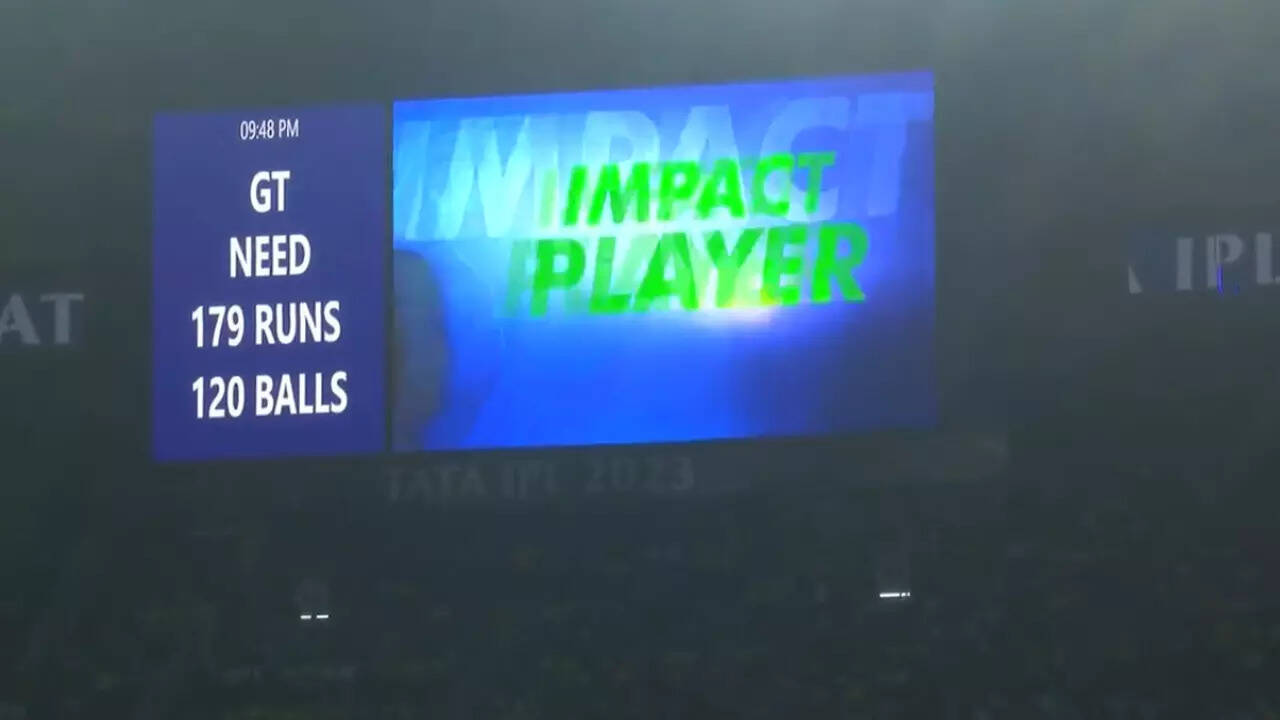 NEW DELHI: The 'Impact Player' rule in the IPL 2023 became the biggest talking point with former players and experts endorsing the BCCI's new invention.
Former Indian cricketers Sunil Gavaskar and
Harbhajan Singh
also joined the bandwagon to back the Indian cricket board's move. While Gavaskar opined that the teams will need time to understand the rule and Harbhajan said it's a very innovative move.
In the opening match of IPL 2023 between Gujarat Titans and Chennai Super Kings, one thing that was on everyone's mind was how the teams are going to use it and who will be the designated 'impact players'.
CSK's Tushar Deshpande became first Impact Player of the league when skipper Mahendra Singh Dhoni decided to bring in the pacer in place of the batter Ambati Rayudu.
While teams in IPL are taking nascent steps on how to ace it, the experts, meanwhile, have given thumbs up to the 'Impact Player' on Star Sports, the official TV broadcasters of IPL.
While Speaking on Star Sports, Gavaskar said, "You need some time to understand new rules and acclimatise with new playing conditions. The same will be the case with all ten teams in the TATA IPL 2023. They will need some time to ace it."
Former India cricketer Harbhajan Singh, meanwhile, lauded the think tank in IPL for coming up with this innovative rule.
"It's a very innovative move as you can now replace a player whom you feel is not suitable or has served his purpose with someone who can make an impact in the current playing conditions. So, kudos to BCCI, it's a very good rule," Harbhajan said on Star Sports.
(With ANI Inputs)